Ceiling Painting
Have you had your home's ceilings painted within the past 20 years? If not, you are in for a real treat! Over time, ceilings become stained and dull gradually. Once they are painted, you'll be astounded at the transformation! If you are looking for a painter to repaint your ceilings, whether they have become stained after a roof leak, or a smoker, or just because it's time to brighten up the interior of your home, you'll be amazed at what a fresh coat of ceiling paint can do! Let Painter's Logic make your ceilings white again and bright again - it will freshen up the interior of your home.
---
Call for a free quote
---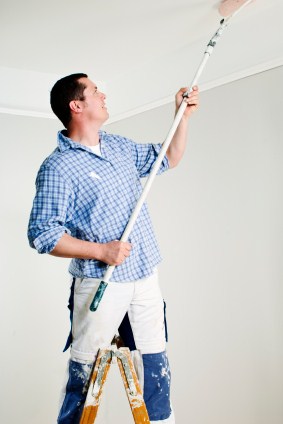 Painter's Logic is a leading provider of ceiling painting services. Our expert ceiling painters have years of experience and can make your living room, bedroom, family room, kitchen, and office ceilings look new again.
The painters begin by preparing the ceiling, removing old flaking paint, washing dirty areas, filling in cracks and dents, and sanding any rough areas. Painter's Logic painters then apply one, two, or three layers of primer and paint as needed to create a long lasting high quality ceiling finish.
Having 39 years of experience, the painters of Painter's Logic will have all your ceilings looking fresh and rejuvenated in no time. Call us at (630) 296-9280.
---
Call for Fast FREE Quote
---